The Overview: Boulder is a transient college town, slash yuppie ville suitable to busking.
There are two busking possiblities in Boulder: Pearl Street and on the Hill.
To give you an idea of the town, here are the main heading taken, in this order, from the left nav bar of the City of Boulder, Colorado web site:
New interest rate on security deposits
Spring Cleanup
Community Cleanup Day
News releases
Parks & Recreation classes
Winter Tips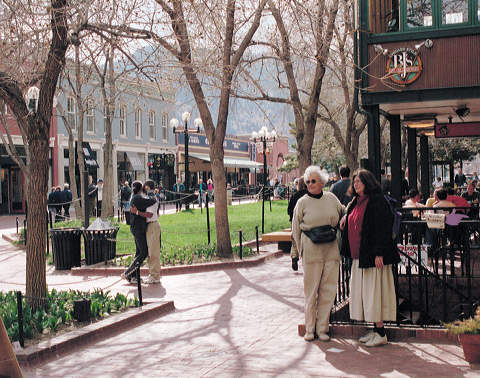 The Resolve: Check boulder out but don't stay long.